"Lost and Found" Album Bio
On their new album, "Lost and Found," Steel Blossoms capture a period of darkness and uncertainty while shining an overpowering light on the goodness of humanity and the power of kindness in a fallen world. Amour and Zebley, both native of Southwestern Pennsylvania, met in 2008 at a music festival in Pittsburgh. It didn't take long for them to discover the natural "family harmony" between them and through college degrees and elementary teaching jobs, they played in a local band together on the weekends. 
By 2014, the girls decided it was time to take it to Nashville, and they developed a loyal following traveling all over the U.S., all while staying relevant in the downtown honkytonk scene of Music City. Their efforts paid off when they signed with Billy Jam Records in 2019 and were asked in 2020 to join the Alan Jackson tour. Two stadium touring dates into playing their hit "You're the Reason I Drink" in front of tens of thousands of A.J. fans, the pandemic shut the world down and both the record deal and many touring opportunities were forced to dissolve. 
Through depression, reflection and enlightenment, "Lost and Found" developed as Amour and Zebley penned their innermost struggles and personal revelations into song, catching the attention of Sadler Vaden of Jason Isbell's 400 Unit. In December 2020, Vaden produced the album, a ten song catalog encompassing the legacy Steel Blossoms hope to leave to the world.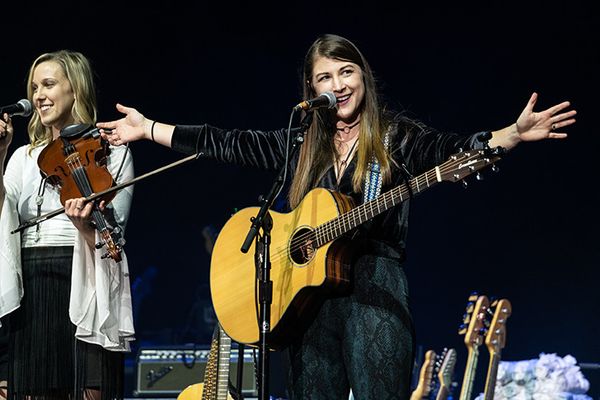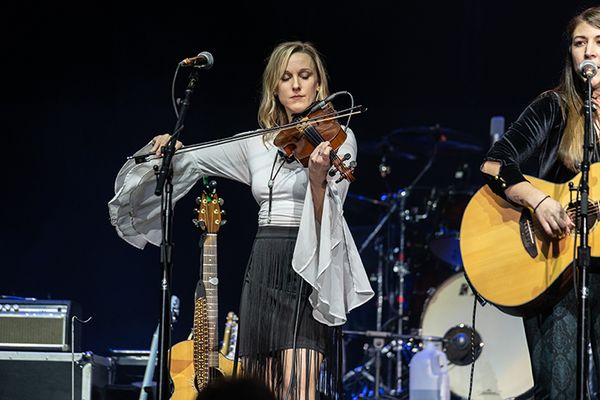 "

Evoking the timeless sorcery of two-part harmonies is one thing. Penning songs that put this gift to good use is another. The Steel Blossoms possess both."